Spa San Luis
Experience the ultimate in relaxation and rejuvenation at Spa San Luis, where we combine the essence of nature with traditional spa remedies. Your personalized pampering begins as soon as you step through the door, and every moment of your time with us is focused on your comfort and well-being at our Galveston spa resort. Let all your cares drift away as you indulge and escape with a unique array of Asian and European massages and facials, body scrubs, wraps and hydrotherapy baths. In addition to world-class spa treatments, guests may also enjoy our complete fitness center, retail boutique and full-service salon.
Valet parking is complimentary for guests visiting our spa.
DIRECT LINE
409.740.8603
HOURS OF OPERATION
Monday - Thursday 9am to 8pm
Friday - Sunday 8am to 8pm
Policies
A credit card is required to reserve all appointments. We request the courtesy of 24 hour notice cancellation. In the event of a no-show or inadequate notice, a 100% fee will apply. Additional requirements apply to Group Bookings. All services will have a 18% service charge. Gift certificates do not include gratuities. Special requirements apply to Group bookings.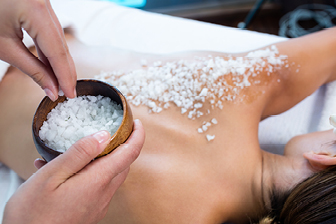 July Spa Package
Learn about the exclusive Saltwater Therapy Package.
View Details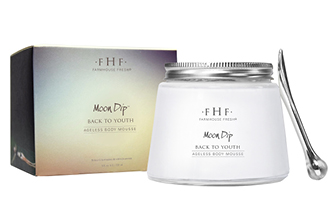 Product of the Month
Stop by Spa San Luis and try our product of the month, Farmhouse Fresh's Moon Dip Back to Youth Body Mousse. This weightless whip contains top performing, deep-wrinkle peptides that visibly firm the look of skin over time.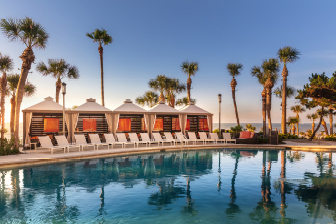 Poolside Spa Services
Let the spa come to you with our summer spa menu. From a Sara Happ Lip Treatment to hair braiding, indulge in ultimate relaxation, poolside.
View Details

Spa San Luis Gift Card
Give the perfect gift!
View Details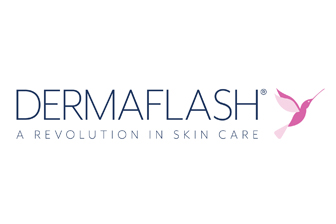 DERMAFLASH
Go from fuzzy to fabulous in a flash with DERMAFLASH. This revolutionary, exfoliating facial device, painlessly removes dead skin cells, built up debris and pesky peach fuzz. Results are immediate. Smooth, radiant, touchable skin is instantly revealed.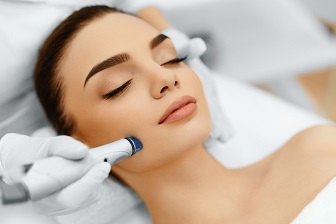 HydraFacial
Experience a new breakthrough treatment and pamper yourself with our brand new HydraFacial™! The luxurious treatment removes dead skin cells and extracts impurities while simultaneously restoring skin hydration with cleansing and moisturizing serums. Try the new, patented roller-flex technology, the Perk™ to loosen dirt, oil and dead skin cells on the eyes and lips. This take home product allows you to extend the nourishing benefits for up to 30 days.
View Details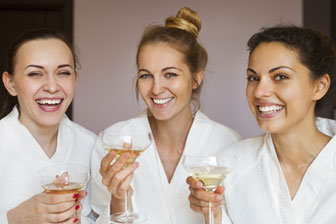 Wedding Spa Packages
Indulge your senses and look and feel your absolute best with our carefully selected menu of Bridal Wedding Spa Packages. A full range of luxurious services are available for the bride, groom, bridal party and family.
View Menu

Explore
Spa Menu