Spa San Luis
Experience the ultimate in relaxation and rejuvenation at Spa San Luis, where we combine the essence of nature with traditional spa remedies. Your personalized pampering begins as soon as you step through the door, and every moment of your time with us is focused on your comfort and well-being at our Galveston spa resort. Let all your cares drift away as you indulge and escape with a unique array of Asian and European massages and facials, body scrubs, wraps and hydrotherapy baths. In addition to world-class spa treatments, guests may also enjoy our complete fitness center, retail boutique and full-service salon.
For additional exercise, guests often enjoy a brisk walk around our beautifully landscaped grounds or a jog along the beach. You might also like to try your hand at tennis on our lighted, all-weather tennis court.
BRIDAL SERVICES
Spa San Luis accommodates brides-to-be on your special day! We have a just-for-the-bride or group manicures and range of packages that include hair and makeup for the entire bridal party.
Aroma Touch Massage
The Aroma Touch therapy treatment with combined massage technique and eight different essential oil applications is aimed to reduce stress, enhance your immune system, reduce inflammatory response, and will further promote homeostasis in the body. This is a calming, slow touch treatment with encouraged silence during the session to allow mind and body to meet. 80 minutes, $155.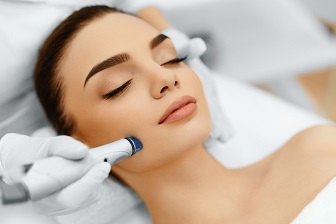 HydraFacial
Experience a new breakthrough treatment and pamper yourself with our brand new HydraFacial™! The luxurious treatment removes dead skin cells and extracts impurities while simultaneously restoring skin hydration with cleansing and moisturizing serums. The exfoliation is soothing, refreshing and will enhance the overall health of your skin leaving it more supple and vibrant. 50 minutes, $195
Summer Sole Pedicure
Enjoy a SUMMER SOLE PEDICURE! Designed to smooth and soften dull feet, the Clarisonic Pedi Sonic Foot Transformation System combines expertly engineered tools with sonically designed formulations to counteract the factors that cause dry, rough patches. 60 minutes, $60
Satin Sun Wrap & Massage
Try our LUXURIOUS SATIN SUN WRAP & MASSAGE. A lusciously hydrating full-body quench infuses skin with warm shea butter for head-to-toe healing. Featuring the Zents Sun line, with scents on vanilla, blood orange, grapefruit and amber. 80 minutes, $170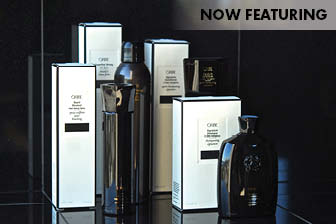 Oribe Hair Care
Now featuring luxury, award-winning Oribe Hair Care products which are formulated with natural ingredients to repair, strengthen and smooth hair. The Oribe line delivers the highest possible levels of innovation and performance with an intoxicating signature scent and accessory-like packaging.
For Spa and Salon Reservations call 409-744-1500. Valet parking is complimentary for guests visiting our spa.
HOURS OF OPERATION
8am - 8pm
Policies
A credit card is required to reserve all appointments. We request the courtesy of 24 hour notice cancellation. In the event of a no-show or inadequate notice, a 100% fee will apply. Additional requirements apply to Group Bookings. A usual gratuity is 15-20%. However, gratuities are given at the discretion of our guests. Gift certificates do not include gratuities. Special requirements apply to Group bookings.